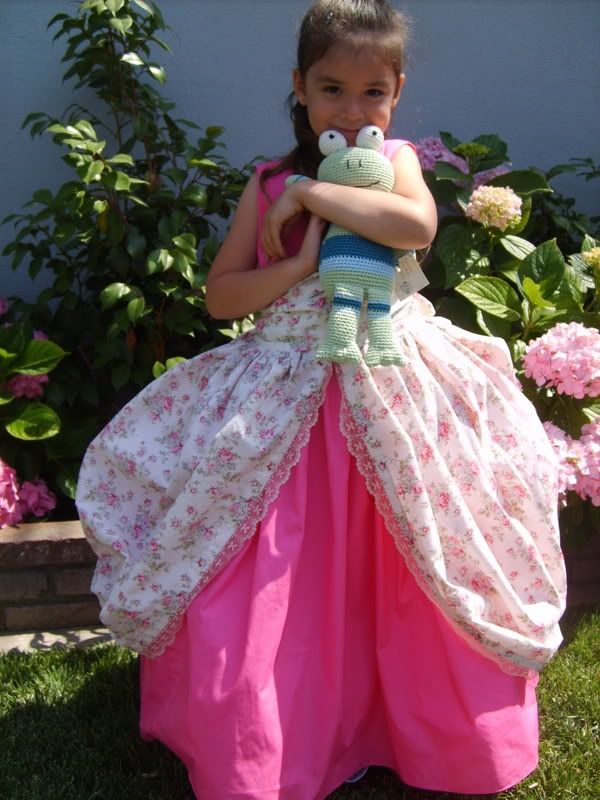 I made this dress for L for her 5th birthday Tea Party. She wanted something frilly & fancy...this fit the bill. It wasn't too complicated.
I made the over-skirt detachable so that I could interchange it w/ other coordinating fabrics & make other overskirts. The dress can be worn alone. I attached the overskirt to the sash instead, sort of like an apron.
I had some trouble w/ the zipper & remembered why I always do buttons. lol But my grandma fixed it for me, which was great because w/ all the other party preparations, I did not have time.
The overskirt is my favorite part!