I needed a gift for a friend so I dove into my donate stash and found these two skirts. I knew exactly what I wanted to make: a fabric scarf.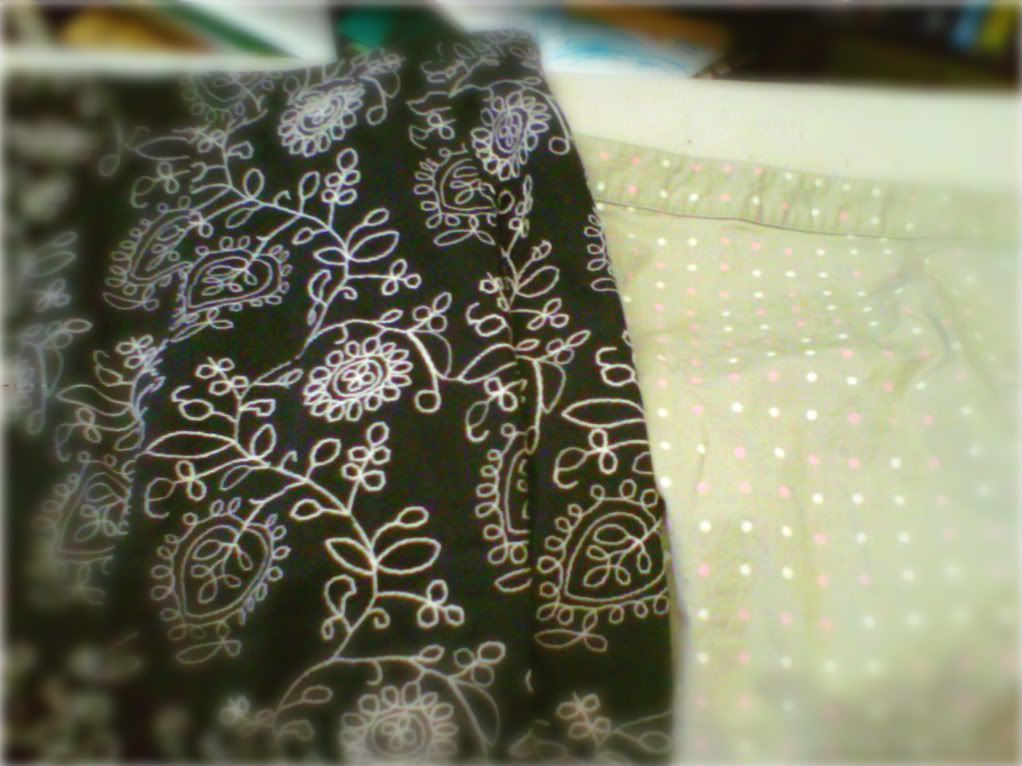 (forgive the pics...toddler got to the camera and it seems to be permanently out of commission. SO I had to take these with my phone. Boo!)
I chose the black skirt especially for the trim. The other fabric is a nice neutral.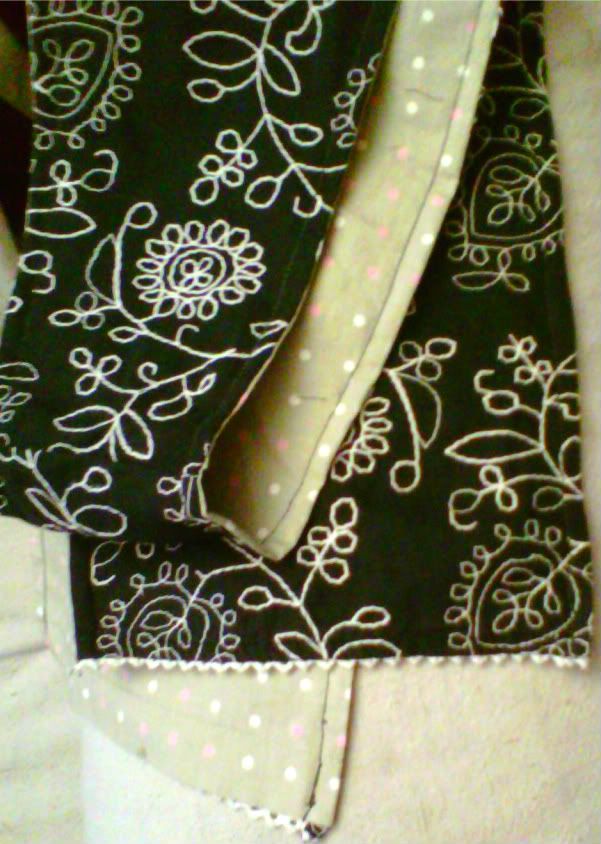 Tada! Reversible scarf!