Isn't this yarn just fabulous?
I couldn't resist creating this poncho for my DD to wear for the 4th.
I made 3 rows of DC up top instead of my usual 2.
It allows for more head room to get it on.
I think it could fit a girl up to size 10, depending how she preferred the length, long or to the elbow.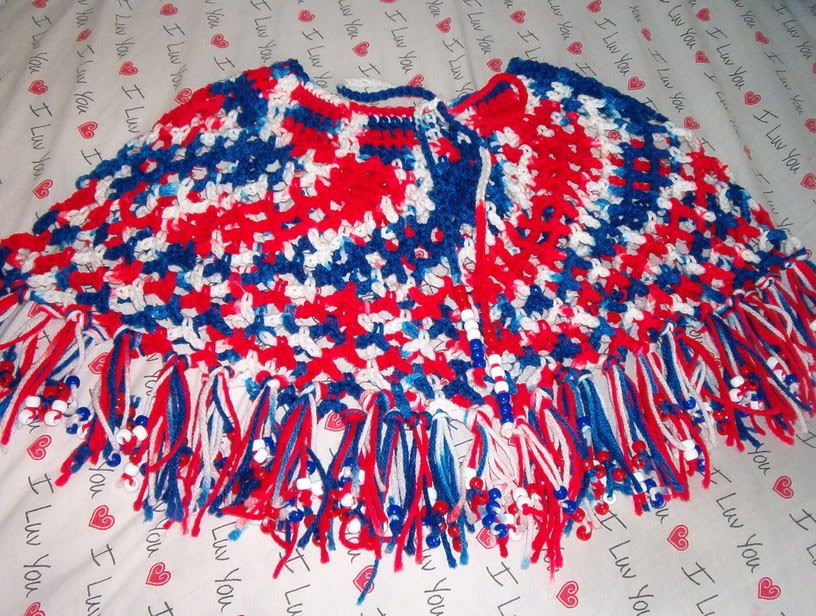 Like my sheet? lol