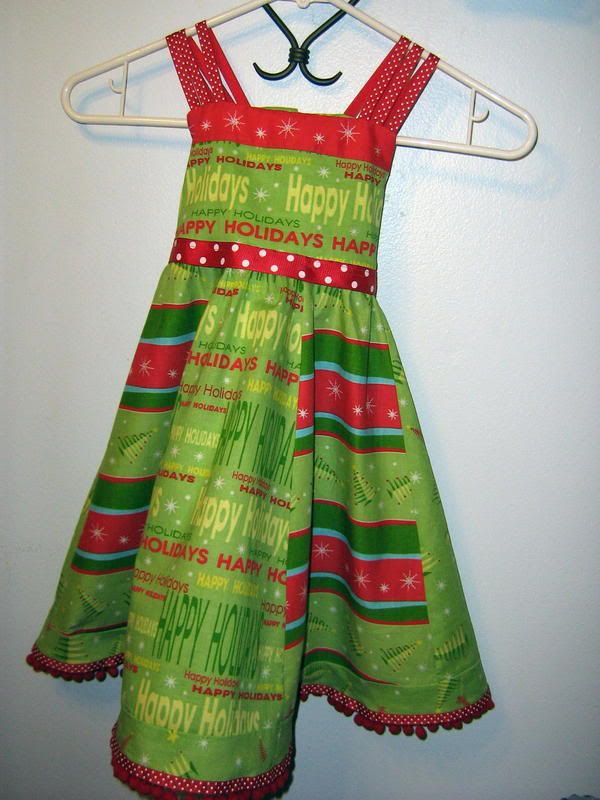 Is it just me, or does this remind you of Whoville & the Grinch? I think it is my favorite one yet!

I tried something new & constructed the skirt from 8 panels instead of one or two solid pieces. I used 3 coordinating fabrics.

Don't you just LOVE those polka dots & pompom trim on the bottom?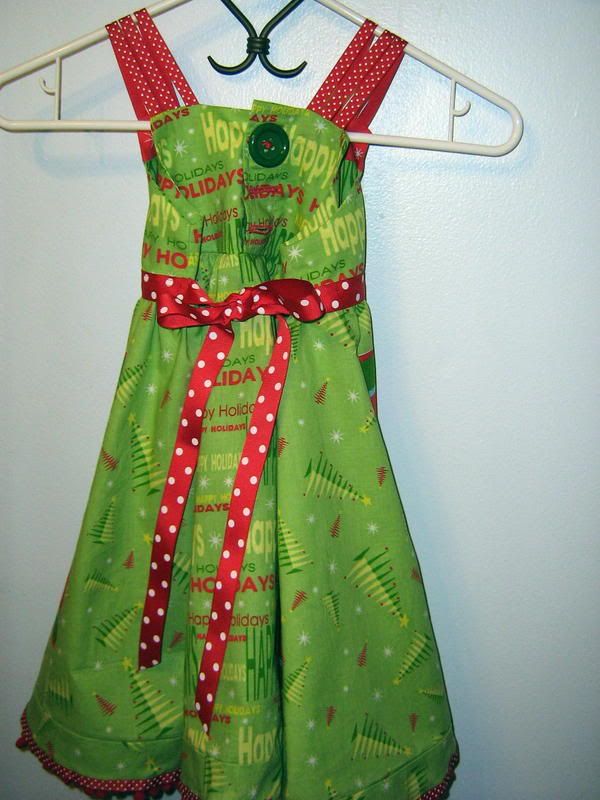 I forgot to button the buttons, but there are 3. The top & bottom one are each giant green ones & the middle one is a giant red one.
I am hoping ot make matching pants sometime this week.
The weather has taken a cooler turn so I also want to by a nice white shirt w/ a cute collar & trim the sleeves & collar w/ the pompoms.
BTW: this dress is for my dd. someone @ first thought it was for me....& now I AM tempted to make one for myself...it has a fun retro feel to it......