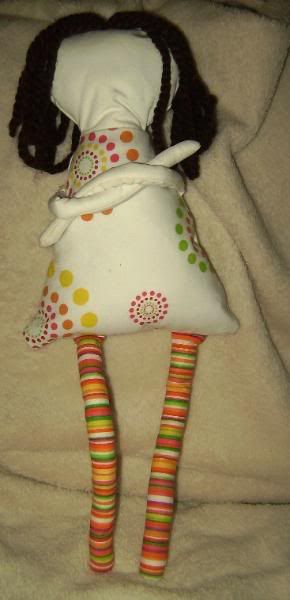 Aren't these adorable? I love them & they were so simple to make. This orange one was my prototype. I followed the pattern exactly but her limbs still came out rather skinny. I prefer them w/ no face but since her arms & face are pure white, it looks a bit plain.
I Loved her skin much better. She was cute w/ her brown & floral skin. I thickened the arms a little. I made one like this for my dd birthday too. She seemed to be much more popular than her orange friend. They sold together though as they did not want to be separated.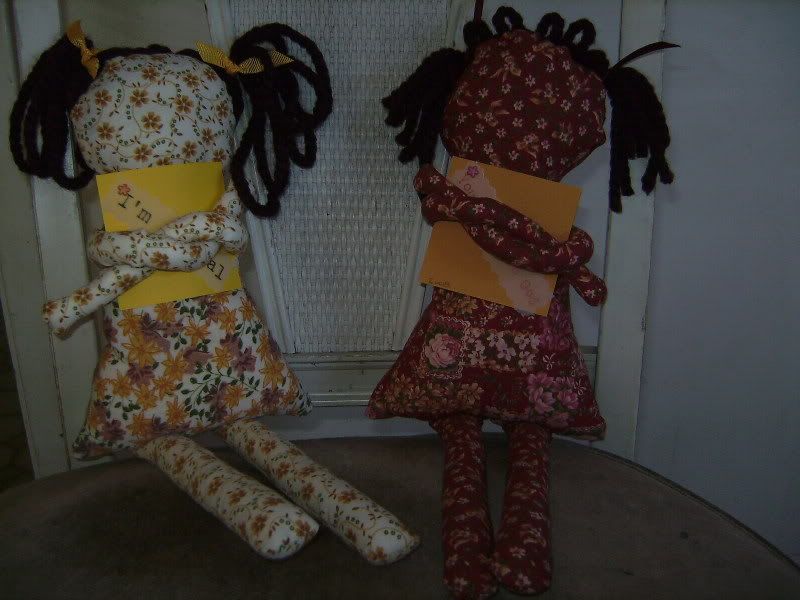 Now these 2 girls were quite adorable. I thought they had a hint of a vintage look to them. I think it was the fabric prints. My dd chose the coordinating fabrics for each. We made them for a friend's 2 dd as birthday gifts & they were cuddled very much that night. I experimented a bit w/ their hair a bit. I was pleased how they looked w/ ribbons in thier hair.