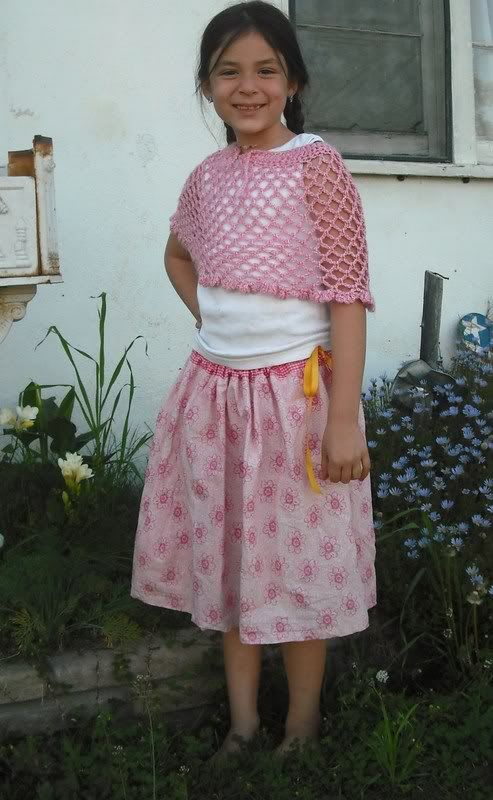 ...I whipped up this skirt for my dd. She's been insisting she has *nothing* to wear for @ least a week now! Sooooo...*literally* right before church I whipped this together for her to wear to church that morning.
By the time this pic was taken she wasn't as *crisp* anymore. lol
It was simple. Top edging was a checked pink fabric & I used a bright yellow ribbon to gather & tie instead of elastic.
She looked like quite the sweet, little lady initially. ;-)