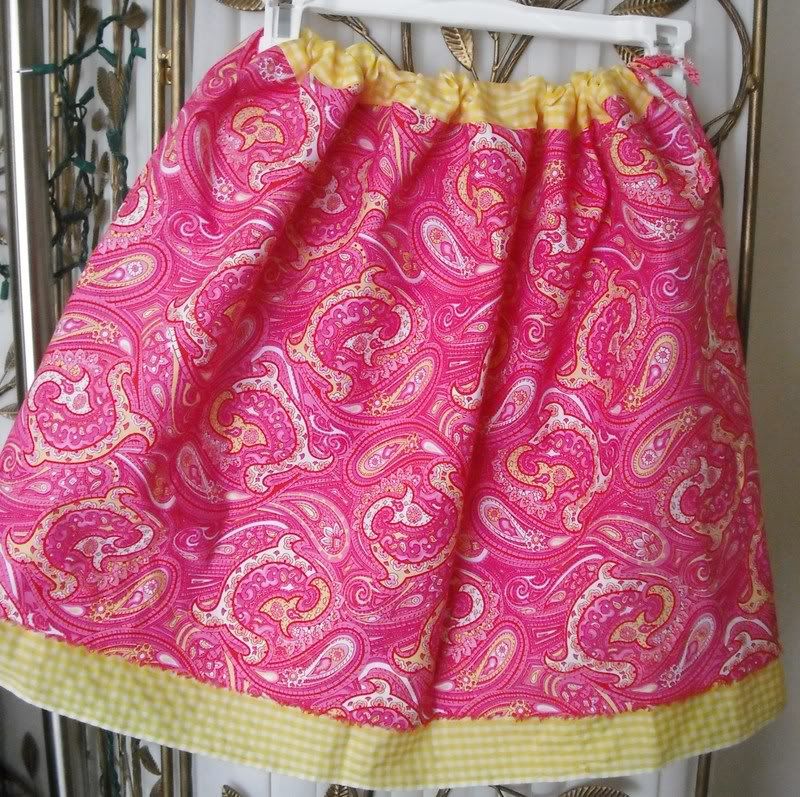 Too easy not to whip out another one. Isn't the color combo delish? I used scrap fabric as ties. I added the bottom but instead of folding it over & hemming, I just added it underneath like a ruffle, minus the *gathering*. lol I hate gathering anyway. I made it for Birdy but I forgot to factor in the added length the extra created so it actually will prolly fit *me* if I wear it under my maternity belly. I just need to add a ribbon tie instead. It makes it fully adjustable on the waist that way but it goes below Birdy's knees....looks too *bunchy* on her, if you ask me.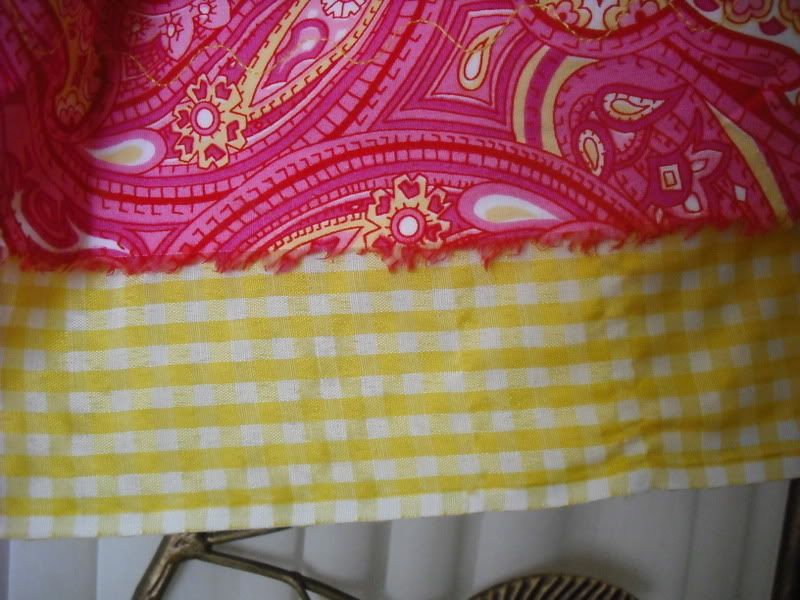 I use the selvage edge so I don't have to hem. I like how the pink had a bit of *fray* to it too. I don't like to hem...call me a lazy seamstress if you want. lol If you look closely you'll see a tiny fine detail I *enjoy*.....instead of a straight seam across, I used a wavy seam. I'm not that coordinated either...the yellow thread is used/chosen simply because I have spools & spools of it I scored from free from my sil. ssshhhhhh!!!!
It *all* really took me about an hour. Seriously! & that's only because I actually pinned & ironed the seams & edges, which I normally *don't* do. Again...sssshhhhhhh...don't tell.