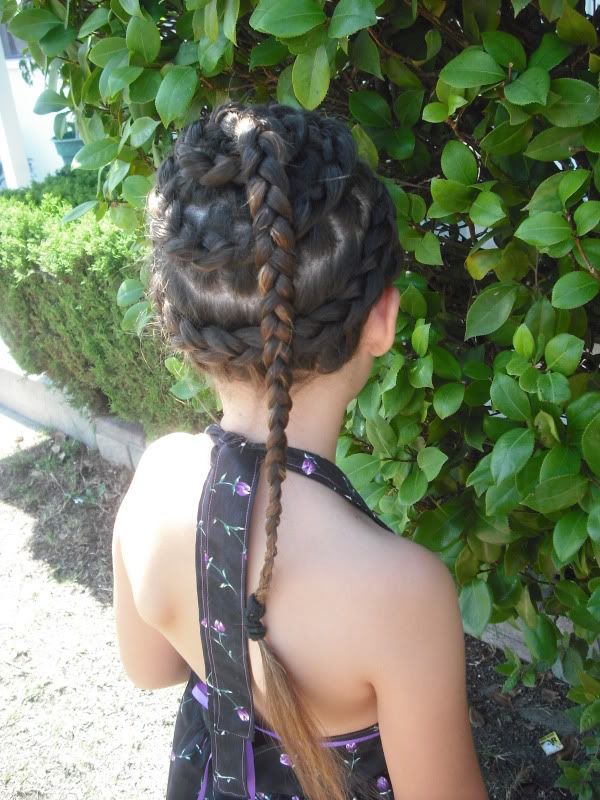 This dress was for the funeral of my Father in law. Once again, I do not like the idea of children wearing all black. I feel they are just too young. My husband chose this fabric. He wanted something still somewhat formal but compromised on the *not* all black idea. This fabric has small purple flowers. I used matching purple thread.
The weather had been triple digits so I also needed something cool for my dd. I decided to use a halter dress she already had as a guide. It worked well enough.
I did not use elastic, buttons or a zipper so it needed to be able to slide on but still fit properly.
I made an exact matching dress for my niece and hers fit her perfectly. My daughter's dress was a little loose across the back once it was on, so I attached a matching purple ribbon. It wasn't the best solution but it was a quick fix.
I also created the French, spiral braid around her head. Again, due to the heat and her having very long hair, I needed something cool for her. It came out quite nice, I must say. It definitely served the purpose nicely.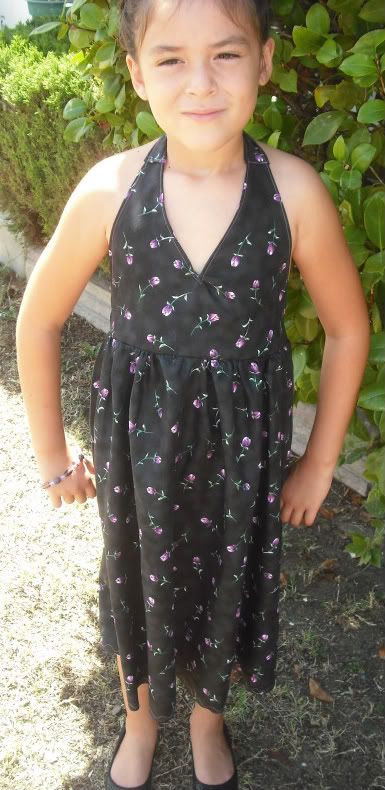 The dress wasn't really that low in front. Once I took the picture and realized, I tied it better behind her neck and that lifted it up more appropriately.
I also created a matching skirt for the viewing the night before. I trimmed the bottom of it with wide black lace.