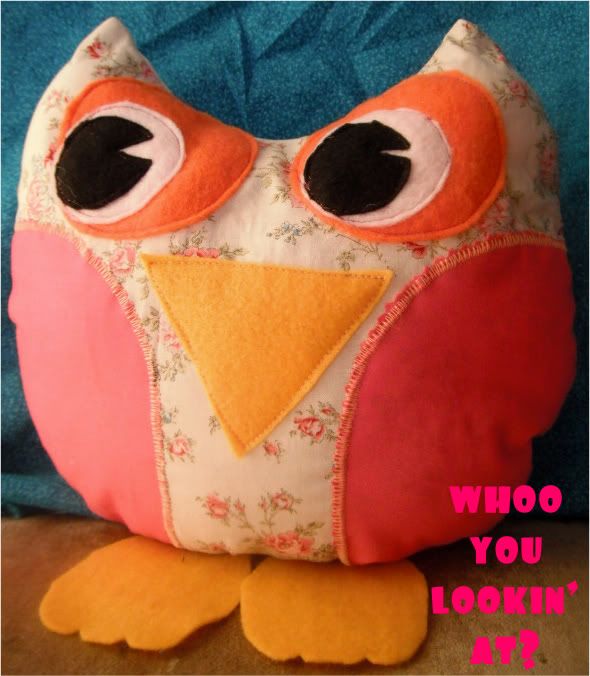 These came out cuter than I could have ever imagined! I whipped up quite a few as Christmas gifts for various little 'peeps' in the family. They adored them. They were pretty simple to create. Cutting basic shapes and using felt really sped up the process.
I'd like to be able to create a different animal pillow using simple basic shapes. Owls are popular right now, so I wasn't very original but it was quick and easy.
I also learned (finally) HOW to hand sew it closed with out the stitching looking like FRANKENSTEIN! Finally. LOL
The seams looked great--since they were perfectly invisible.