For one of my classes, the professor allowed us to create a project for our final. We had creative freedom as long as our project incorporated, in some way, the readings from the semester. I decided to do a quilt. I was inspired by these two quilt designs:
Girl on Swing
& the leaves on this
tree quilt
. Those quilt are mini quilts. I wanted to make mine useable size, so I went with lap/crib size. I had a class partner, he cut the tree and other elements and contributed LOTS of fabric--which I got to keep, even if we didn't use. Score!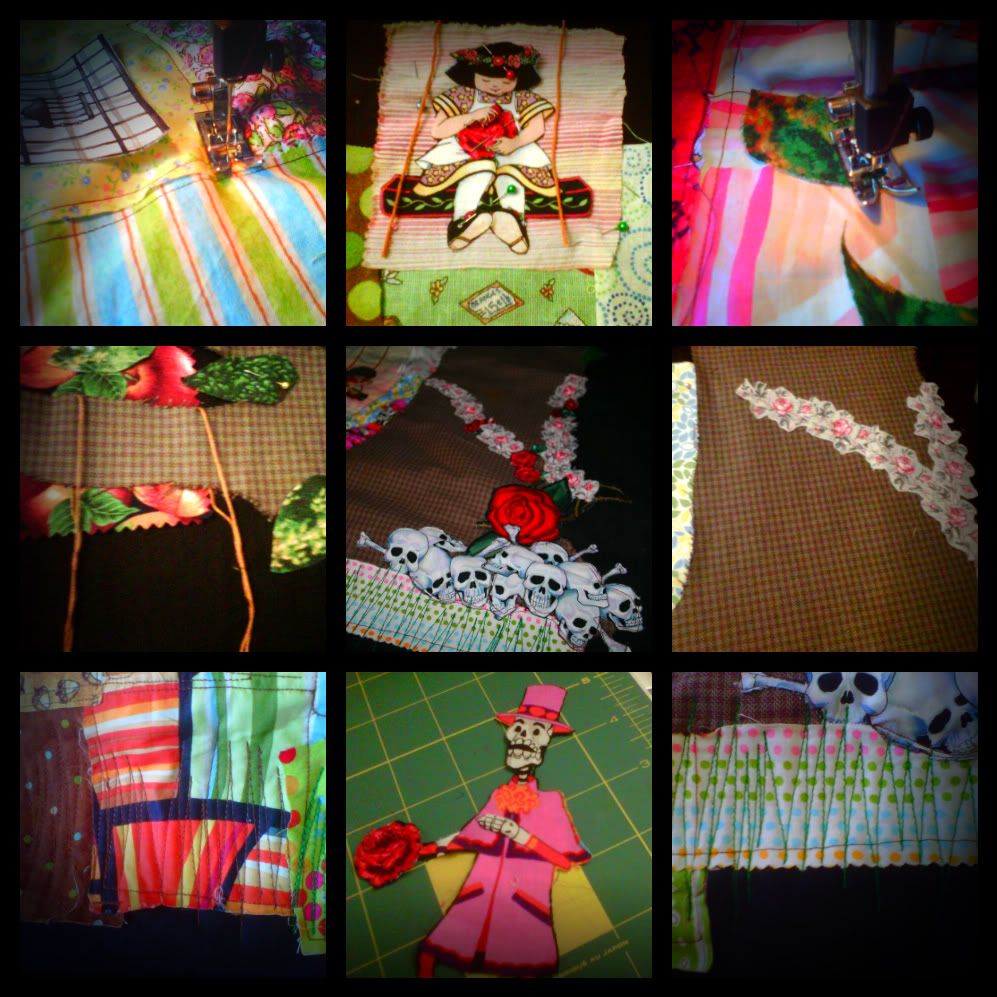 I used new-to-me quilting techniques--applique with raw edges. All the pieces were laid ON TOP of the base fabric and sewn right on the base.
It was A LOT more work than I anticipated & took me NUMEROUS hours of sewing. More than I ever imagined. In the end though--I felt pretty good about the over all finished piece. I also learned a few new things about my machine LIKE I can do free motion quilting on it using a darning plate! Who knew!?!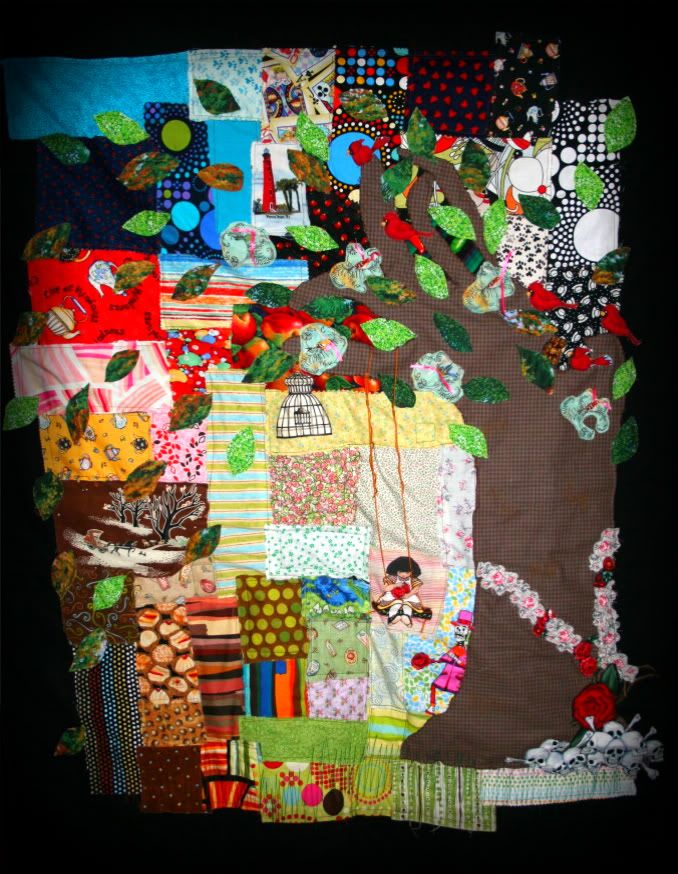 It's hard to capture ALL the elements in this quilt on film, due to the size but you can get the general idea. Since it's finished, it will also be an entry into the fair this year! Yay! My next post will give all the secret fine details of the elements I've incorporated into this piece.