I've been working on my garden the past few months, not only adding plants but also trying to add visual interest. Being a renter, I've also tried to keep plants in pots so they are portable. A few of our pots were faded and pretty boring looking.
The other day I decided to spruce them up a bit with spray paint I had around the house. I bought it months ago for another project then changed my mind and they were never used. I decided to paint the larger one a golden yellow color and the smaller one a bright orange. The bright orange one's original color was a darker green so it ended up not being so bright, which was actually nicer. The colors go well for Fall but I think they will look good year round.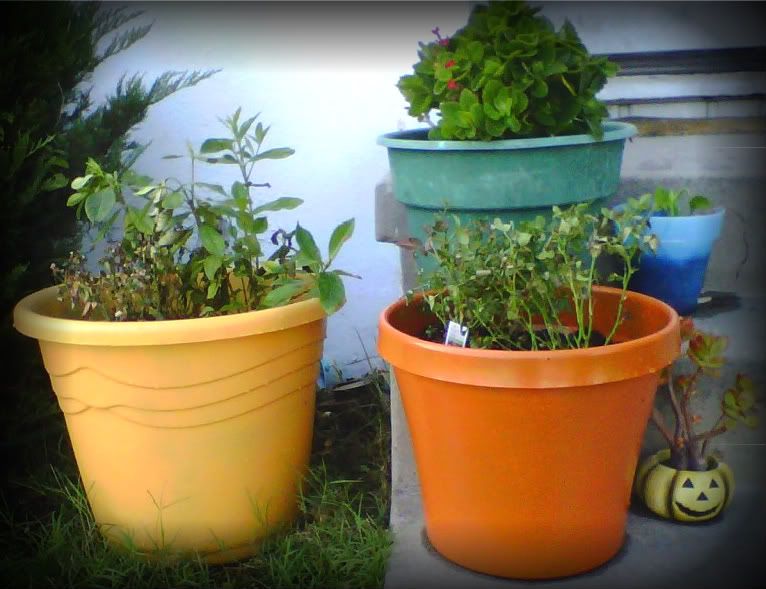 For now they are on the porch. The green one behind them could use some work, but it's harder to do while there is still a plant in it. The two we painted were empty.
My mini-roses aren't looking so hot right now. Not sure why. They were on the porch and looked lush and lovely, about to bloom again. Then suddenly a few days later they looked near death.
The bigger yellow pot has a gardenia in it. It was looking neglected too but sprung back the next day after replanting it. Hopefully the roses will recover just as well.