I no longer have a camera or a phone with a camera--so I am very limited to sharing my creations and recent craftiness with you. I have to bug my oldest son to snap a pic when I can. Here is a recent order I completed.
A friend placed an order for her son's birthday and this is what I came up with.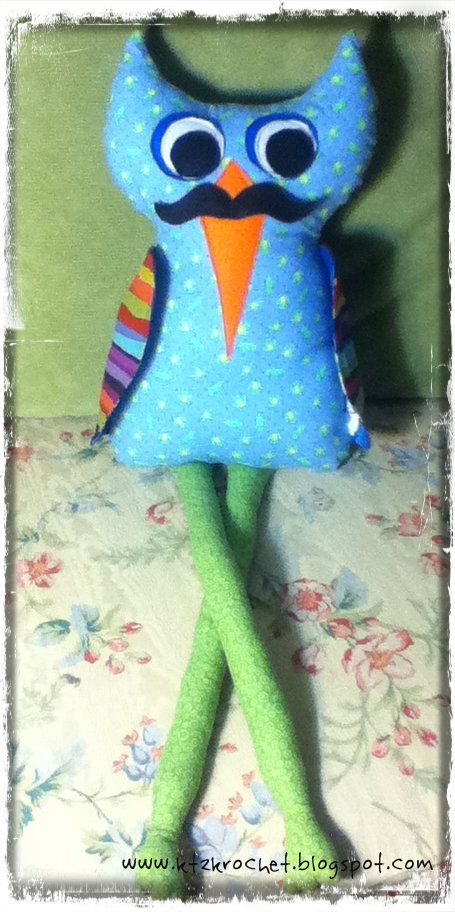 I added the mustache last minute, on a whim and I really like it. Yep, it's trendy, but still cute. The body fabric is light blue with small green frogs. The back of the owl's body matches but has large green frogs. The inside of the wings are a different fabric too...it's the light blue with tiny darker blue polka dots, it coordinates...I think that is what fabric I used. I can't remember exactly now.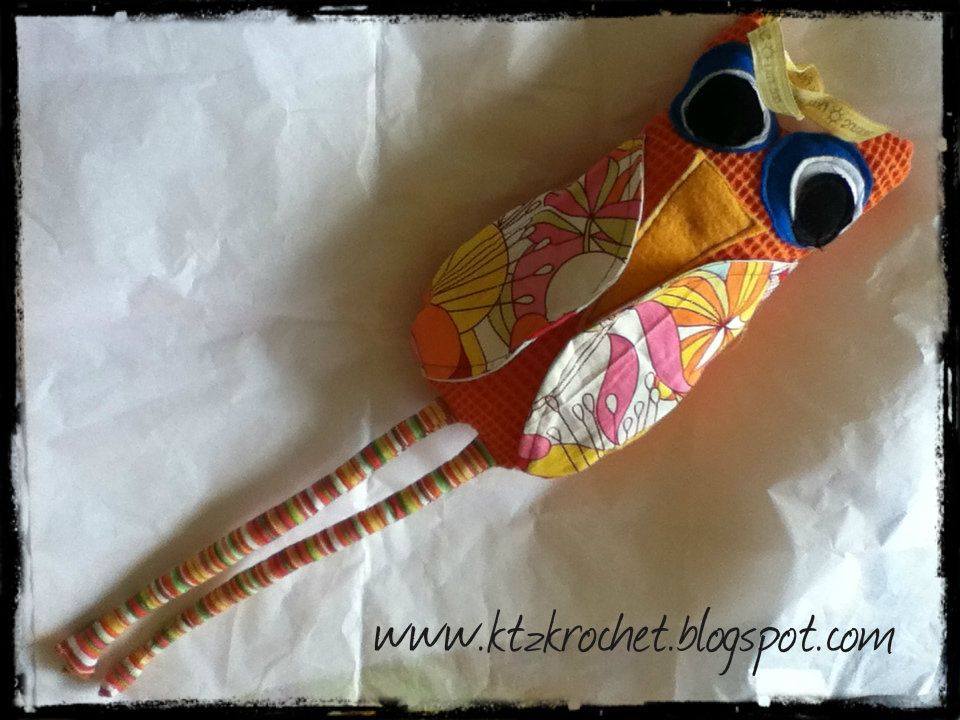 I think this was the first owl I made with really long legs and flappy wings. There have been quite a few others between this one and Mr. Owl with the mustache...but again--NO camera. boohoo!
This one was also a birthday gift for a baby cousin. I created dollies with wings, turning them into fairies and Ms. Owl, with lovely eyelashes. each one is a totally unique, one of a kind creation. I get a color scheme from the client and then fulfill the order by mixing and matching fabric choices based on their color scheme.
I have an order cut right now that will be using red, white and blue coordinating fabrics. She should be finished within the next few days.