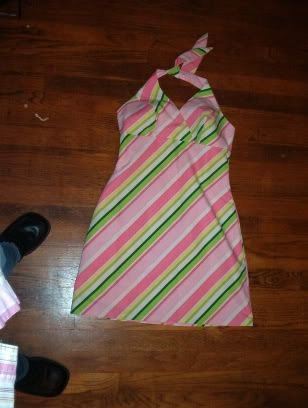 This is how it started: A reversable halter dress, bought a few seasons ago, that wouldn't fit me anymore, even if I was desperate! lol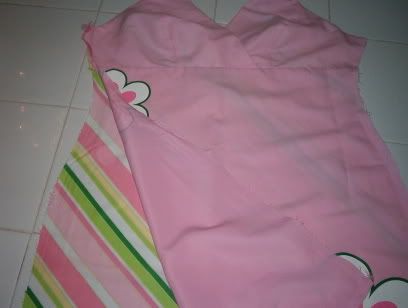 I removed the side seams so that only the front panels were left. Here you can see the reverse print. Everything is still intact up top.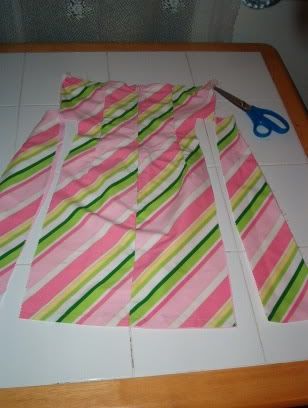 This is the unattached back. I cut pieces off of each side to make ties that will be sewn into the remade side seams of my finished 'project'.
Voila'!
My new APRON! Isn't it cute & sexy & sooooo NOT Betty Crocker? lol
I love it & have been wearing it ALL day. I have a much better attitude w/ this on. I actually WANT to clean. It's ALL about attitude, that's why.