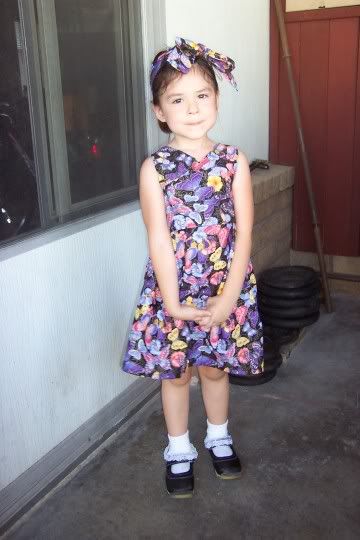 I made this dress for L to wear for grandma's funeral. She did not have anything black & we planned on releasing Monarch Butterflies @ the graveside service, so that inspired a butterfly theme.
I made it in a hurry & I wanted to stay busy during this emotional time. Craft wise, it is not that nice but you can not tell by looking @ it.
I made a sash & matching hair tie. It was extremely hot that day so her hair is up, I think it looks a bit old fashioned that way.
Otherwise, it is a very nice looking dress. It barelyl fits her, I may adjust it later to make it wider & fit looser so she can wear it longer...not sure.
I also made myself a black tiered skirt to wear.