I made these curtains for my mom's kitchen.
She had some brand new dishes packed away that we brought out. They have brick colored checkers around the edges & a chubby chef in the center.
I looked for fabric w/ a chef on it but couldn't find anything. She also has a lovely table runner, place mats, glass cutting board& tea light candle holders w/ a bit of a Parisian/wine theme.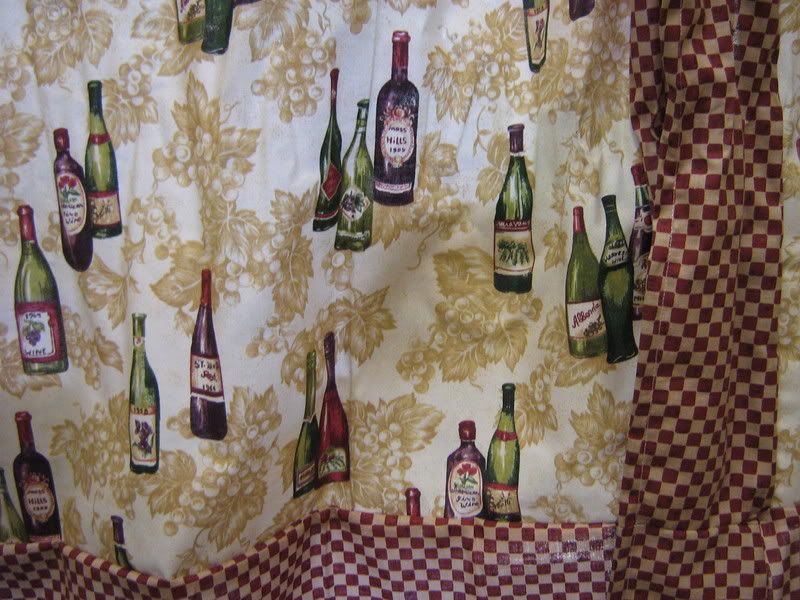 That is why I could settle for the fabric w/ wine bottles & grapes. Here is a close up. I measured the window, cut the main fabric & then cut strips of the checkered. She was admiring the fabric while I worked on it & didn't know they were for her.
I forgot to measure extra length for the trim to account for the trim...so I had to add a square to each corner. I was rather impressed myself w/ them & think they look lovely.