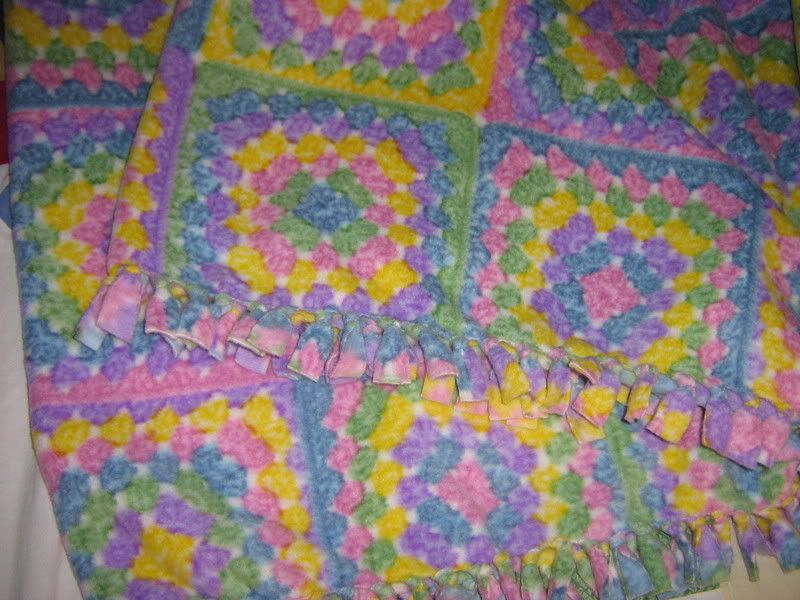 I had a fleece blanket one day & mom really liked it. They are quite cozy & soft. SO I went & bought a yard & a half of this. (I prefer the rectangular shape of a yard though)
Cut the edges (I only do the two opposite short ends) & tie strips in knots. Voila'. Done.
This is fleece, the fabric does not fray. This particular one is cute & colorful cause it looks like crochetted granny squares.
Mom loved it, of course & has gotten many compliments on it.