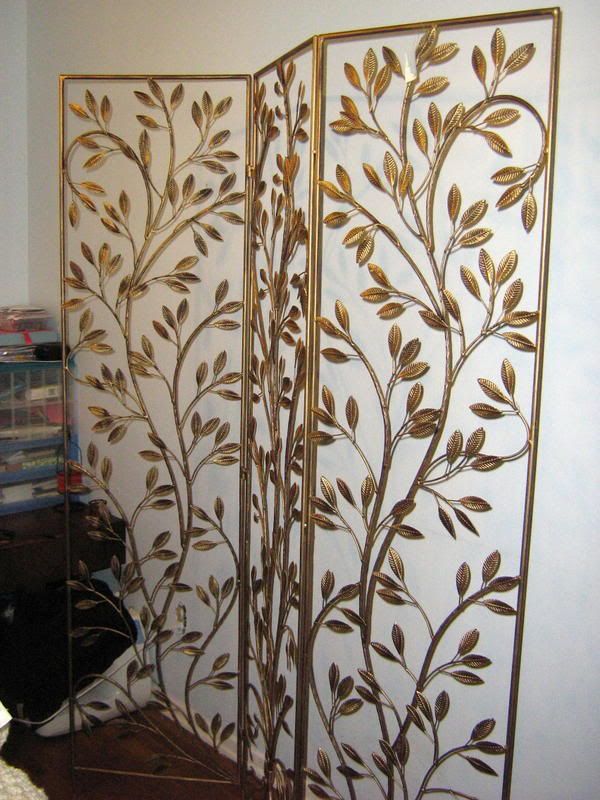 BEFORE
When SIL & I saw this screen we KNEW we had to get it for mom's room. It is just GORGEOUS!
It is metal, goldish color w/ leaves.
Her new bedroom furniture & comforter set & all have a bit of an asian feel. She said she wanted bamboo curtain rods---quite pricey.
Instead we headed over to Big Lots to get cheaper curtain rods. We found some w/ leaf rod ends.
Then we saw this screen! We bought a sheer swag & knew we'd finagle something w/ it to create a little more privacy.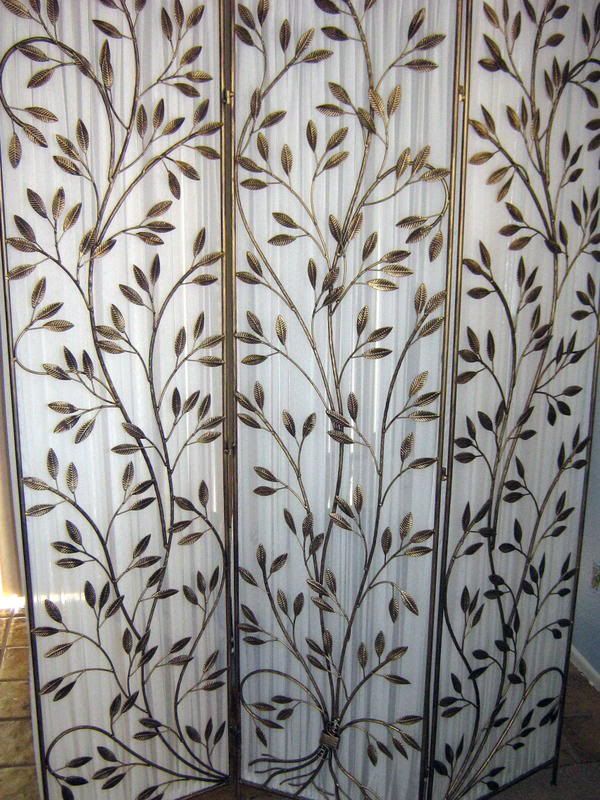 AFTER
We used hot glue & attached the sheer fabric from the tops & the bottom of the screen. We did each panel seperately.
Again, we impressed ourselves w/ how beautiful it came out. :-)
We are working on some curtains for the bedroom made from blue satin trimmed in gold satin that have a bit of an asian, leaf-bamboo type print on it. Hence, the gold leaves on the screen.