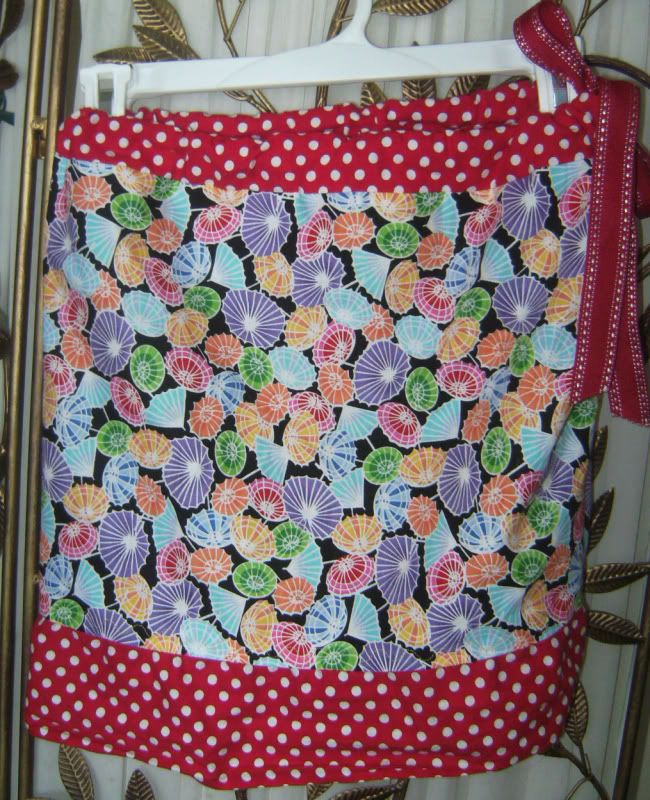 Again, I LOVE this skirt! It's not as twirly or gathered as the first pink one. It came out more fitted but still modest & loose. It fits her so nicely.
It just can not get any simpler than this!
Seriously.
Don't you just adore those polkadots w/ the colorful fans?