It feels so good to be doing something crafty again! I found this
easy peasy tutorial
& based these 2 blouses on it. I like how I used 2 different fabrics for the bodice & the sleeves. I rarely ever have elastic so I used a tie for the neck & the sleeves I left open.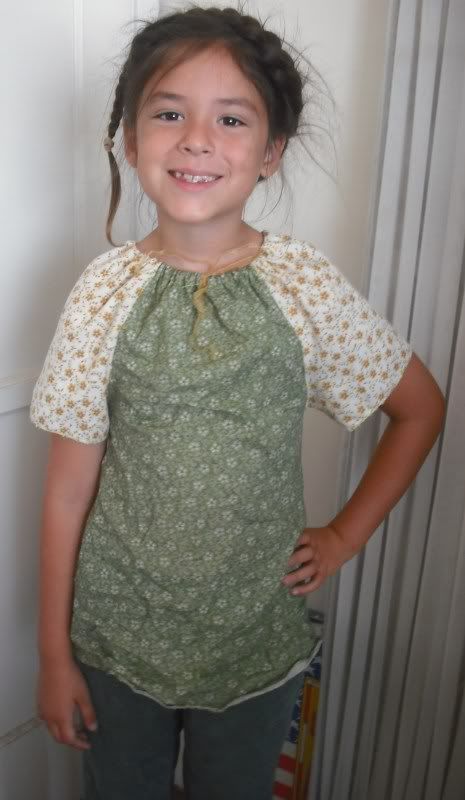 I was forced to use 2 diff fabrics when i did not have enough green for both sleeves & bodice. This first one came out a bit more *fitted* too. She will not be able to wear it very long before she grows out of it. It fits nicely for now though. If I had a real serger, I could have whipped this up even faster.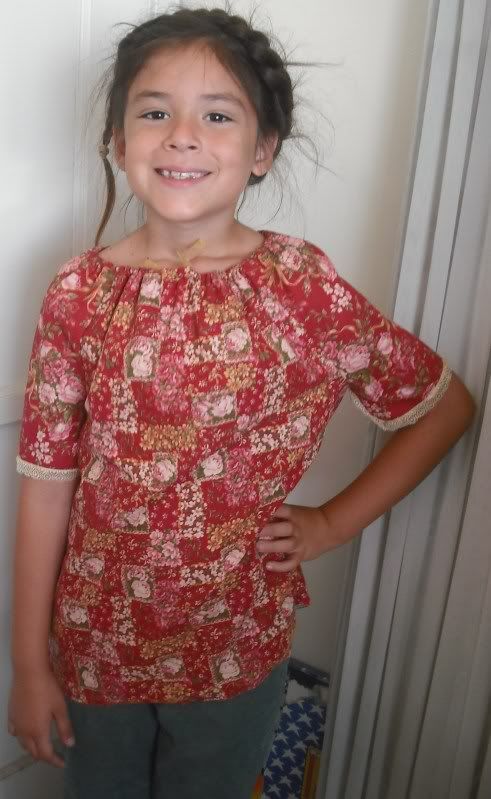 This is the second one I made, looser. Except I cut the sleeves too narrow. I left them open underneath instead of sewing the seam. I was proud of myself for thinking of that myself. I also used some vintage lace to trim....still used 2 different fabrics but they coordinate.