I needed a cheap frugal diaper cover. I don't like plastic pants but they certainly are cheaper & you can pick them up in some stores--thus saving shipping for the high end covers. Besides the crinkle noise they make under clothing, I don't like them becasue you ahve to pull them down to get them off. If you're dealing w/ a 'messy' that is absolutely NO fun!

So I made some cheap frugal alterations. I cut the sides and attached snaps. The first time I learned plastic pants are not that sturdy and required reinforcement if I was going to use snaps, that cost me a few good snaps. bummer. Now I know.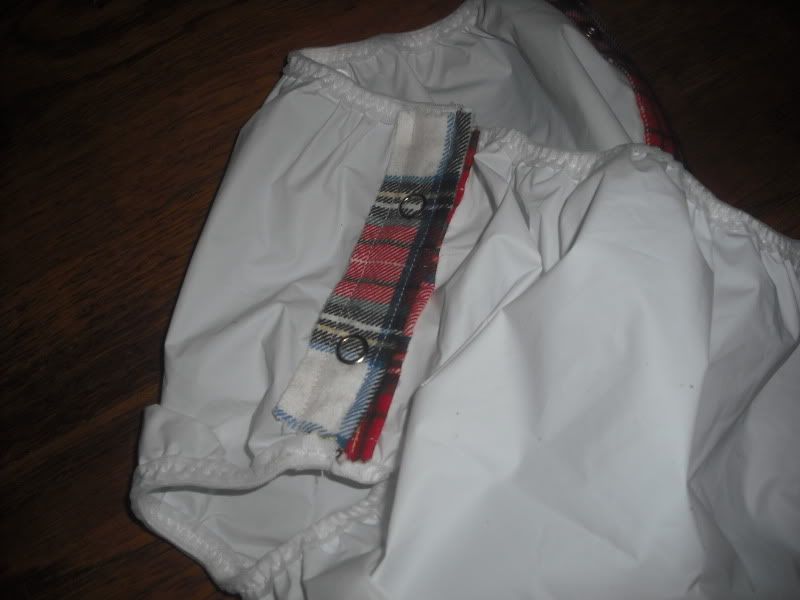 I used barely a few scrap sized pieces of fabric to reinforce and it came out splendidly and took only a few minutes of my time.