I wanted notebooks for an event I was hosting and knew I wanted the covers to be decorated. I wasn't sure if I wanted to have the guests decorate their book themselves, decorate with paper or fabric... I decided on making fabric book covers that way the recipient could remove it, if they were inclined. I was pleased with the finished product even though I hit a few glitches here and there.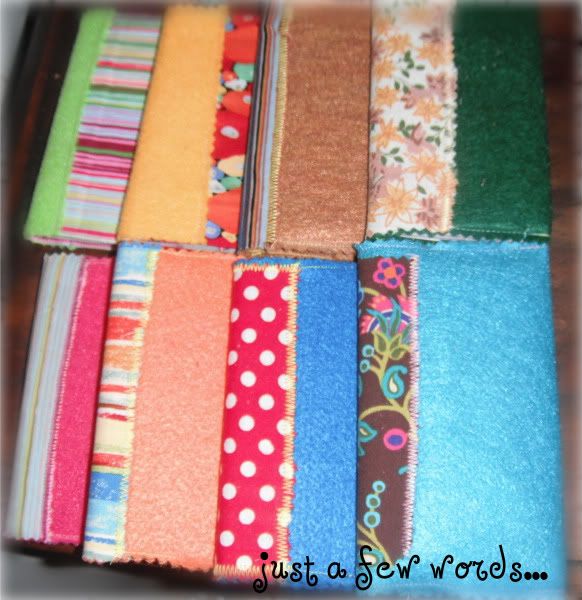 I did the first two with regular cotton fabric. Then I realized the felt was faster to work up for this project. (no seems needed) Since I was in a hurry, I ended up covering most with the felt. It was too plain with felt alone, so I added a fabric "binding". Doesn't it add so much more?
You simply cut a piece of felt larger than the book itself. (about 3 times the size the width of the front) You can fold it over the book to give you an idea and then mark it off. I pinned the 'sleeve' part and used chalk to mark the top and bottom margins. I sewed all the way across the top and bottom to seal the sleeves.
I then cut a rectangle out of coordinating fabric for the "binding", that matched in height from top to bottom of the felt. I zigzag stitched the sides of each piece onto the felt. Voila'!
Easy peasy, right?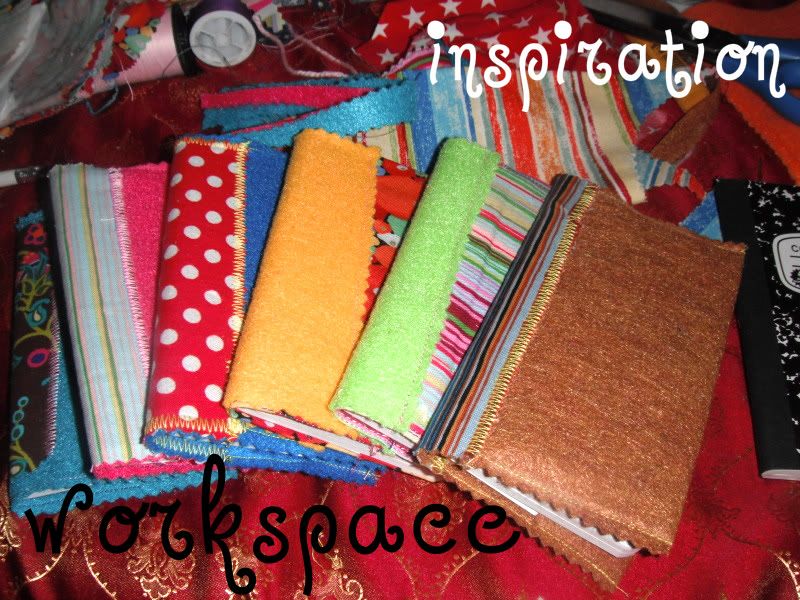 I love this picture because of all the inspirational energy it conveys. The madness, the color, the perceived chaos that produces the lovely finished product.