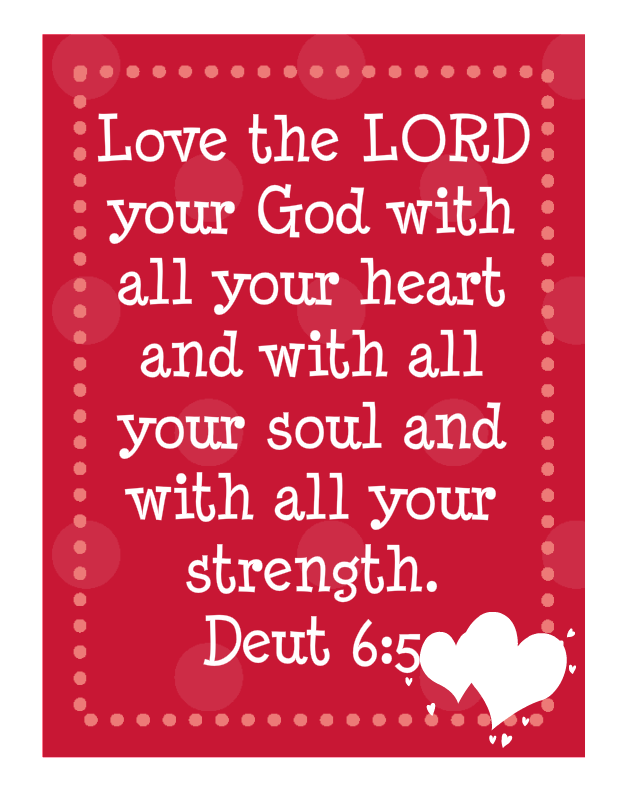 Simply click on the graphic above. When it opens in a new page, right click to save to your computer. From there you can print directly from your computer.
Link back and show me what you did with it!
And of course, let me know if you have any problems. ;-)
I printed it on an index card and then framed it in a frame I purchased from the "after-Valentine's-clearance" a few years ago.