Part of our Valentine gift giving included making heart shaped crayons. I grabbed a few chocolate molds I've had in the garage *forever* & have never used. (not the best choice!) It sounded like a great idea at the time.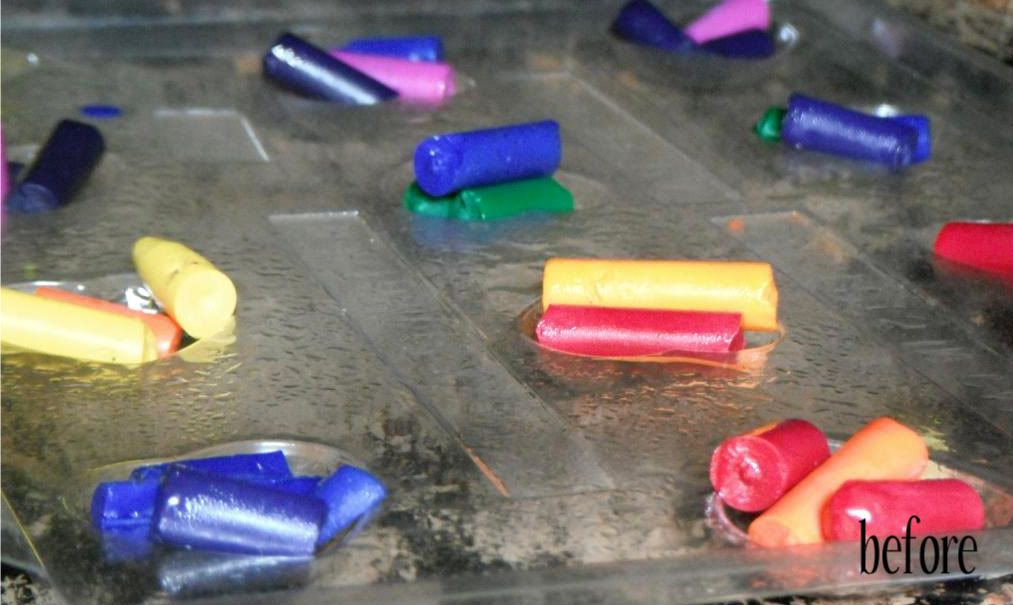 I placed the mold upon my stone cookie sheet, on a low temperature setting and baked until it all looked melted enough. I'll spare you the photos showing the melted crayon spilling beyond the molds it was meant to stay IN.
I placed the mold in the freezer for a few minutes...or until I remembered. They popped out easily once I took them out. By the third set (which I forgot to take a pic of) I used my silicone, heart shaped, mini-muffin pan (is it a pan?). NO risk of being in the oven--but I don't think I'll ever be able to use it for food again--so it's a risky trade off.
For future reference, I think using a candy mold is a great idea if it isn't going in the oven. Mine survived but I watched them very closely, but they seemed to warp a bit when they got warm. However, if it was middle of summer, I think you could put the crayons in the molds and simply set them in the sun and have beautifully shaped crayons in no time without risking the integrity of the mold.