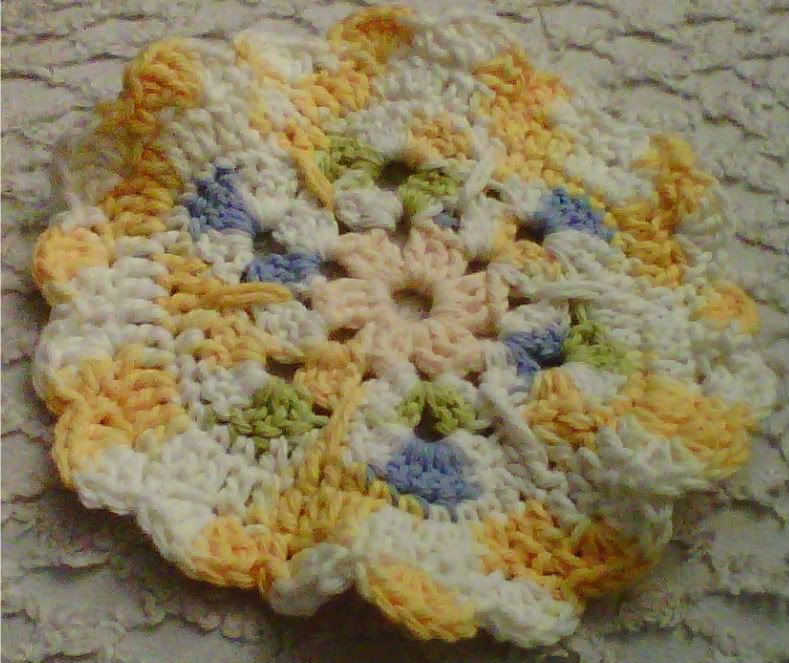 This is the first crochet washcloth I have ever made, believe it or not. I made this for my neighbor as a gift. I will be including a bar of home made soap, maybe one of the ones I felted...
I am not too happy w/ the mix of colors. I like each of the yarns individually, but they don't work as well together as I was hoping.
It's a
nice & easy pattern
though. I'd like to make it again using solid colored yarn instead.