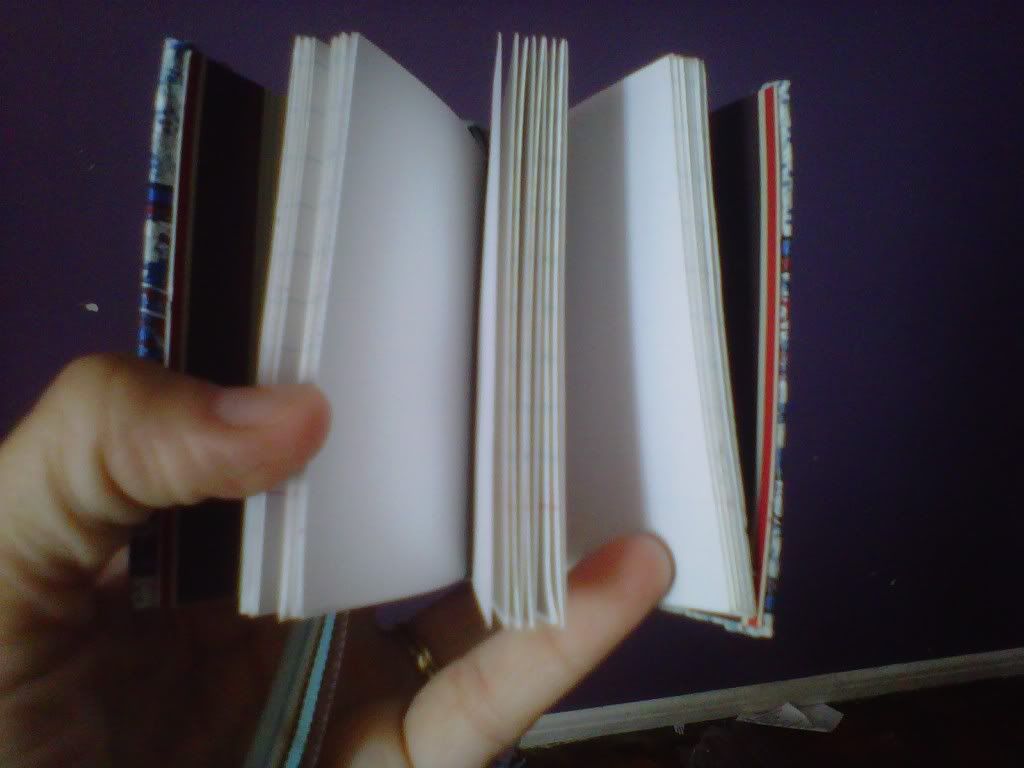 I've been fascinated by the idea of art journaling and altered books for years but have always been intimidated by it. I can't paint or draw and many of the lovely page spreads I've seen include both. Add to that, I can never figure out or decide what type of book to actually use.
I knew what I would really like to do is create my own book anyway. I finally found a great tutorial and made one, chunky, little book. I am so excited to make more. I also started an art journal but it's not finished yet so no pix for that.
It wasn't very hard at all. Supplies used were: index cards, card stock, scrap card board, scrap of ribbon and a glue gun. Voila'!
The cover was created using a very thick card stock, it was a little hard to crease and fold properly. next time I'll use regular card stock that isn't so thick. I also want to make a bigger one.
Check out this
great tutorial
to make your own hand made book!
Linking to:
DebbieDoos Newbie Party